Austrian professional triathlete
"With Formthotics I have less injuries and my shoes simply fit better!"
Who I am and how I got started
I'm a professional triathlete from Austria and I mainly race half and long distance races. I have a very sporty family background and that's why I started with swimming and running early on. In the 2000 I won my first triathlon race at school. From that time on triathlon and training has meant everything to me. As a youth and junior I made it into the Austria National Team. After school I went to university to study Nursing Science and concentrated more on my education, so I stopped with racing. But during that time I fell in love with a triathlete – who finally became my husband and who brought me back to triathlon. Since 2013 I have been racing as a professional and since 2015 I have been a member of the professional triathlon team "Pro-Team Mohrenwirt".
Three words that best describe me
Small
pocket
rocket
Why I use Formthotics
I used to have problems with my feet (because of my Hallux valgus) when I was running longer distances. With Formthotics I have less injuries and my shoes simply fit better.
When I think of Formthotics…
I think of a comfortable feeling in my shoes. In the race when I'm running or cycling and I have my Formthotics in I know that I'm saving important energy to go as fast as possible.
A perfect days goes like this…
Good training, good company, good food, good weather.
Three things on my bucket list
Qualify for the World Championships (Hawaii)
Visit New Zealand and Australia
Become a mum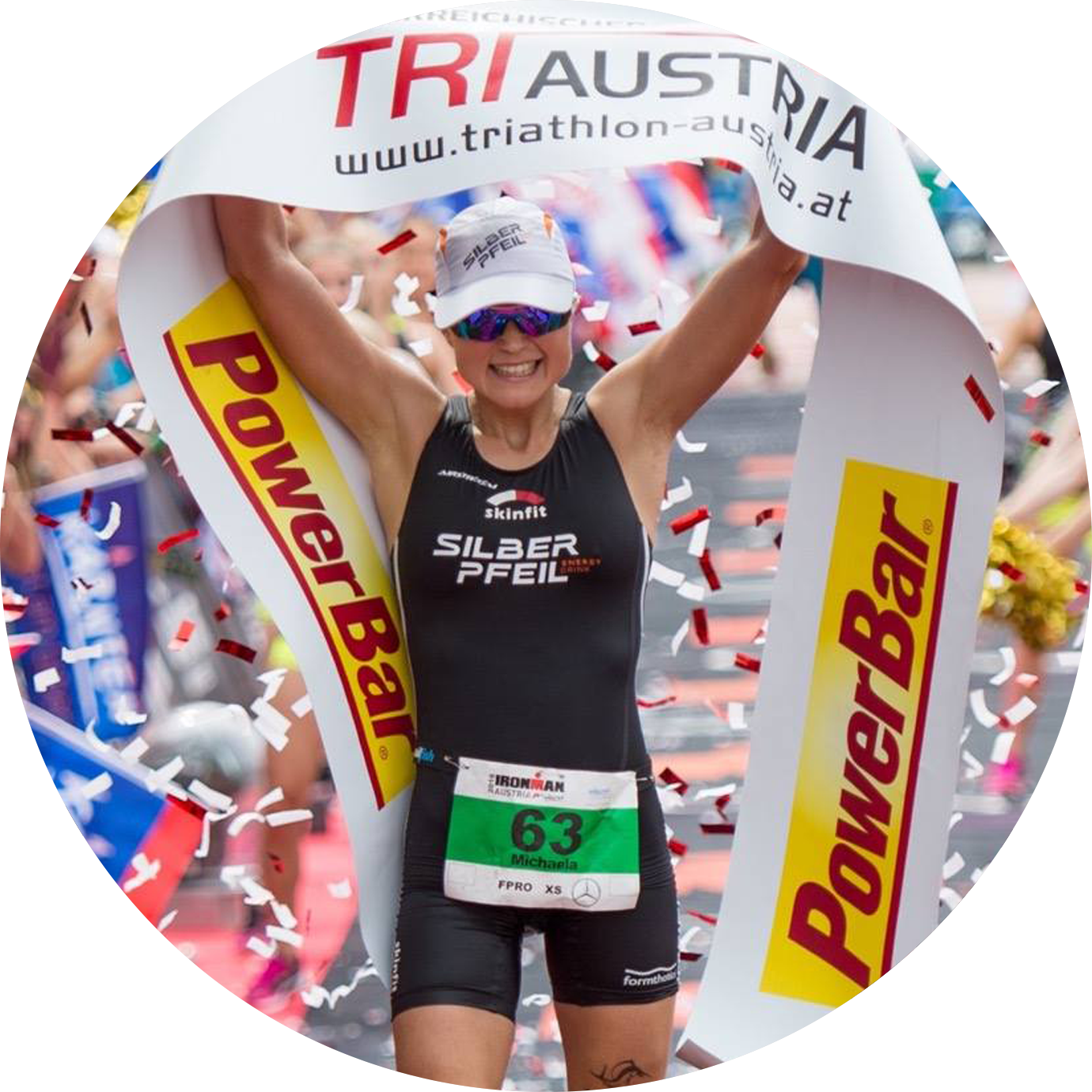 Career Highlights
18th Place in professional field at the Kona, Hawaii World Ironman Triathlon 2016
1st place at Ironman Linztriathlon – Austria 2016
3rd place at Ironman Zurich, Switzerland 2016
2nd place at Ironman Austria & Long Distance National Championship Title 2016
2nd place Ironman Lanzarote 2015
5th place Ironman Austria 2014 (first long distance in 08:59:57)
3rd place Challenge Weymouth 2014
Austrian Champion Double Olympic Distance 2014
7 podiums at national and international half distance races