Ultimate Long-Distance Road Cyclist High School Educator and Family Man
"I have to say, I cannot recommend Formthotics insoles enough. Ever since I started using them, I've never had any issues of any kind with my feet. Thanks again for giving me one less challenge during my races."
Who I am and how I got started
Peter Sandholt is a cyclist from Horsens, Denmark. He has ridden over 20,000 km – averaging 7,000 km a year. I like a good challenge and keep pushing to higher goals with this sport.
Why I use Formthotics
I have to say, I cannot recommend Formthotics insoles enough. Ever since I started using them, I've never had any issues of any kind with my feet. And that's after racing across both the American and the European continent. I would never dream of going into a race without them. Thanks again for giving me one less challenge during my races.
When I think of Formthotics…
I benefit greatly from wearing Formthotics Cycle in my cycle shoes. Benefits I get through Formthotics are more power in my pedals and a lack of 'hotfoot' on those long distances.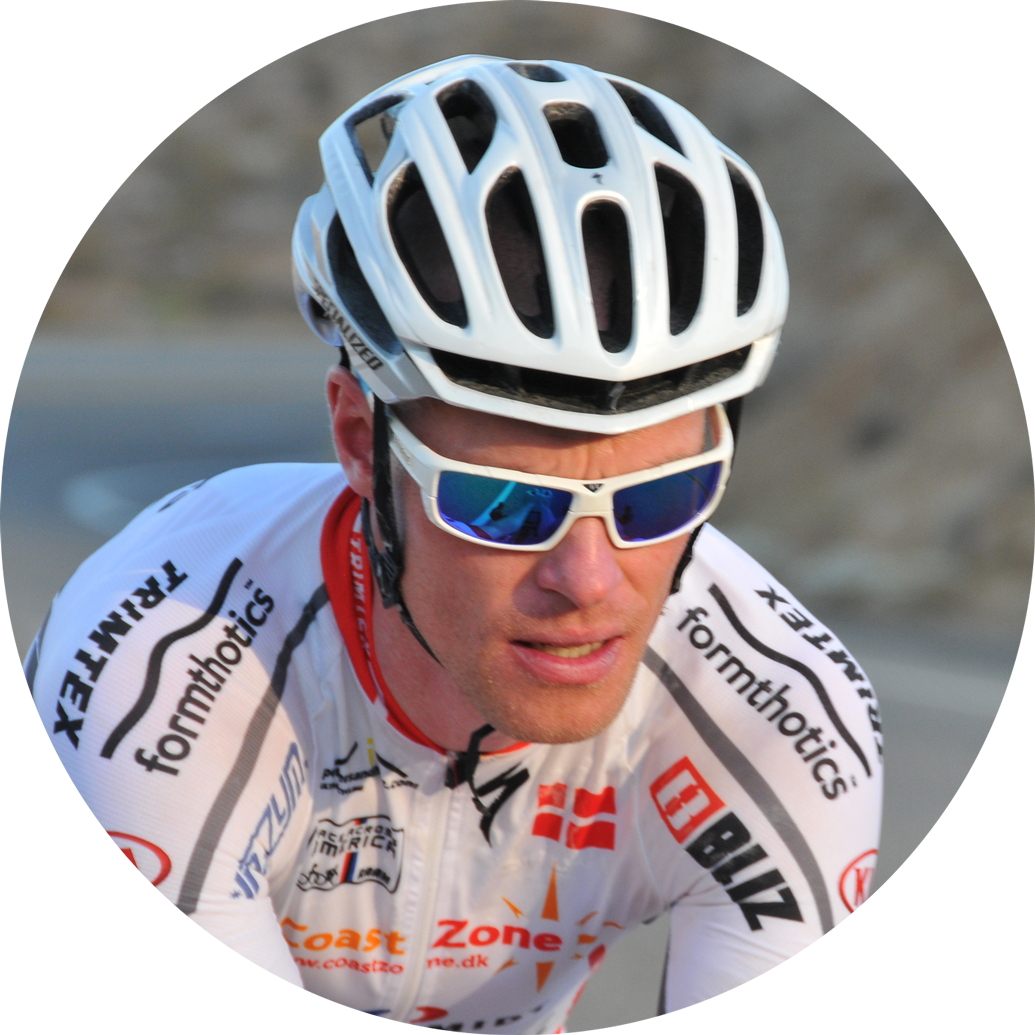 Career Highlights
2015 Race Across America – 3004 miles
2016- Transcontinental European Race – Belgium to Turkey – 4000km
2017 – Red Bull Extreme Trans-Siberian Race – Moscow to Vladivostok, Russia – 5 climate zones, 7 time zones, 14 stages, 24 days, 9287km